KLES Dr. Prabhakar Kore Hospital, Belagavi has shot into fame as a major organ transplantation center in North Karnataka, South Maharashtra & Goa. Hospital has performed seven heart transplants since 2018 & three back-to-back heart transplants in July 2022, and 56 kidney & 75 corneal transplants. Dr. Richard Saldanha, Chief Cardiac Surgeon of the hospital has observed that Organ donation in this part of Karnataka is in the infancy stage but slowly citizens are realizing the importance of organ donation and coming forward to save the lives of fellow Indians who are in dire need of organs due to their end-stage disease. Speaking to the media Dr. Richard said, Illiteracy, ignorance and myths associated with organ donation are the major barriers.
Organ donation is a noble cause and one donor can save as many as 8 lives. Organ transplantation couldn't have been possible without the support of organ donors. We could save the lives of needy people due to organ donations by family members. "Organ donors are the real HEROES," said Dr. Richard.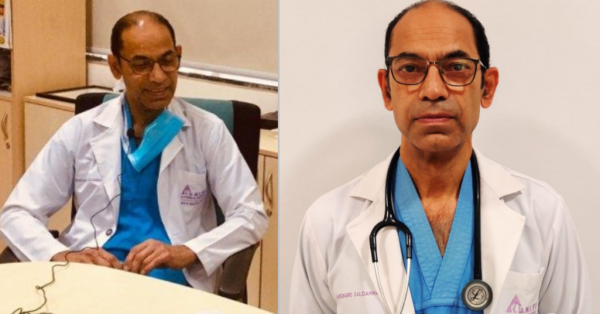 What is the significance of World Organ donation day?
World Organ Donation Day is celebrated on the 13th of August of every year. The significance of this day is to raise awareness about the noble cause of organ donation among the community and dispel the myths associated with organ donation. NGO's, Transplant coordinators and voluntary organizations encourage people to donate organs after death. We call upon people to come forward and pledge to donate their valuable organs to save the lives of fellow human beings.
How many lives could be saved from one brain-dead donor?
As many as 8 lives could be saved from one brain-dead donor. Heart, Lung, Kidney, Liver, Pancreas & intestine can be harvested from the brain-dead patient. Further, Eyes and skin also could be donated after death.
What is the Transplant scenario in India?
There is a long waiting list of patients who need transplants and very few donors come forward for organ donation. It is estimated that around 1.8 lakh persons suffer from renal failure every year, however, the number of renal transplants done is around 6000-8000 only. An estimated 2 lakh patients die of liver failure or liver cancer annually in India, about 10-15% of which can be saved with a timely liver transplant. Hence about 25,000-30,000 liver transplants are needed annually in India but only about 1500 are being performed. Similarly, about 50,000 persons suffer from Heart failure annually but only about 150 heart transplants are performed every year in India. In the case of Cornea, about 30,000 transplants are done every year against the requirement of 1 lakh.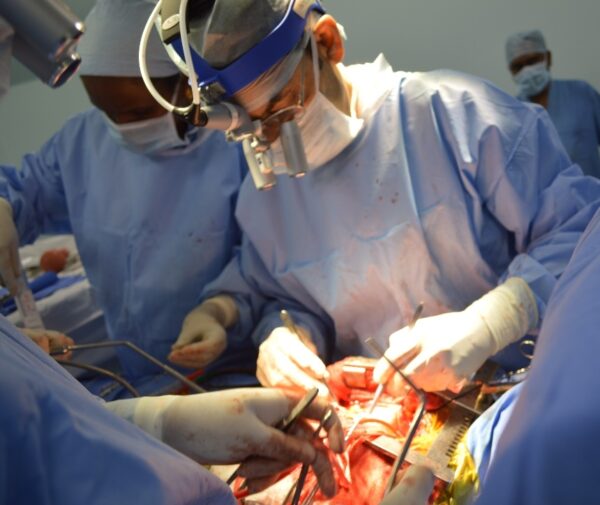 Where does India stand in organ donation?
Spain is the world leader in organ donation, almost 39 people donate organs per million population. India's organ donation rate is dismal at 0.34 donors per million population. In simple terms, it is only 1 out of approximately 3 million people in India donate organs after death. However, there is an increase in awareness in Indian metro cities, and slowly people in smaller cities are also coming forward to donate organs.
What is brain death?
Irreversible damage is caused to the brain. Brain death is also known as brain stem death, in which a person is on ventilatory support and no longer has any brain function. He/she will not regain consciousness or be able to breathe without support. A person who is brain dead is legally confirmed as dead.
What is the role of youth in Organ donation?
India is a young country and youth should take an active part in creating awareness & decision-making process of organ donation. In case a brain-dead patient is admitted to the hospital when elders back out of donation, it is the youth who should come forward and decide about organ donation then only we will be able to save more lives. The school and college curriculum should have a practical session on organ donation to give a major push to the organ donation drive.
What is the role of the Police in Organ donation?
Police are part of the organ transplantation team. They are involved in the timely inquest in the case of Medico-legal cases. They help us to provide a green corridor from one location to another, so as to ensure the swift, safe shifting of organs. I personally thank Police officials for providing excellent green corridors for organs being transported from SDM Hospital to KLES Hospital Belagavi amidst hostile conditions during peak traffic hours.
In his closing remarks, Dr. Richard highlighted that Lung & Liver transplants are on top priority and hoped they will soon happen at KLES Hospital. Organ donors are real heroes, without their organ donation we can't save any lives. Our medical fraternity hope, that more and more people pledge their organs to save the lives of needy people. Donating an organ is a valuable gift as it gives the second hope of life to someone
You can Pledge Your Organs online NOTTO site or on https://www.mohanfoundation.org/donorcard.asp