Ex DHARMA GUARDIAN-2022, an annual exercise between Indian Army and Japanese Ground Self Defence Force which commenced on 27 February 2022 at Foreign Training Node, Belgaum successfully culminated on 10 March 2022 after twelve days of intense joint military training, providing a unique opportunity of achieving synergy between Armed Forces of both the Nations which is focused towards strengthening the timeless bonds of India – Japan friendship.
The exercise also provided a platform for professional and cultural learning as well as social interactions which in turn broadened their horizon towards knowledge and cooperation aiming towards co-existence as one in the Indo-Pacific Region.
The conduct of this exercise, which covered a vast spectrum from cross training & combat conditioning in field conditions, to sports and cultural exchanges has been a grand success. The two armies rubbed shoulders attending various demonstrations, at firing ranges and during various tactical exercises.
Both contingents not only shared their expertise on contemporary subjects of counter terrorism operations, but also utilised this opportunity to share their experiences on exploiting disruptive technologies like Drone and Anti-Drone weapons.
"Exercise Dharma Guardian" will enhance the level of defence cooperation between the Indian Army and Japanese Ground Self Defence Forces and will act as a catalyst for many such joint programs in future to further consolidate on the gains achieved.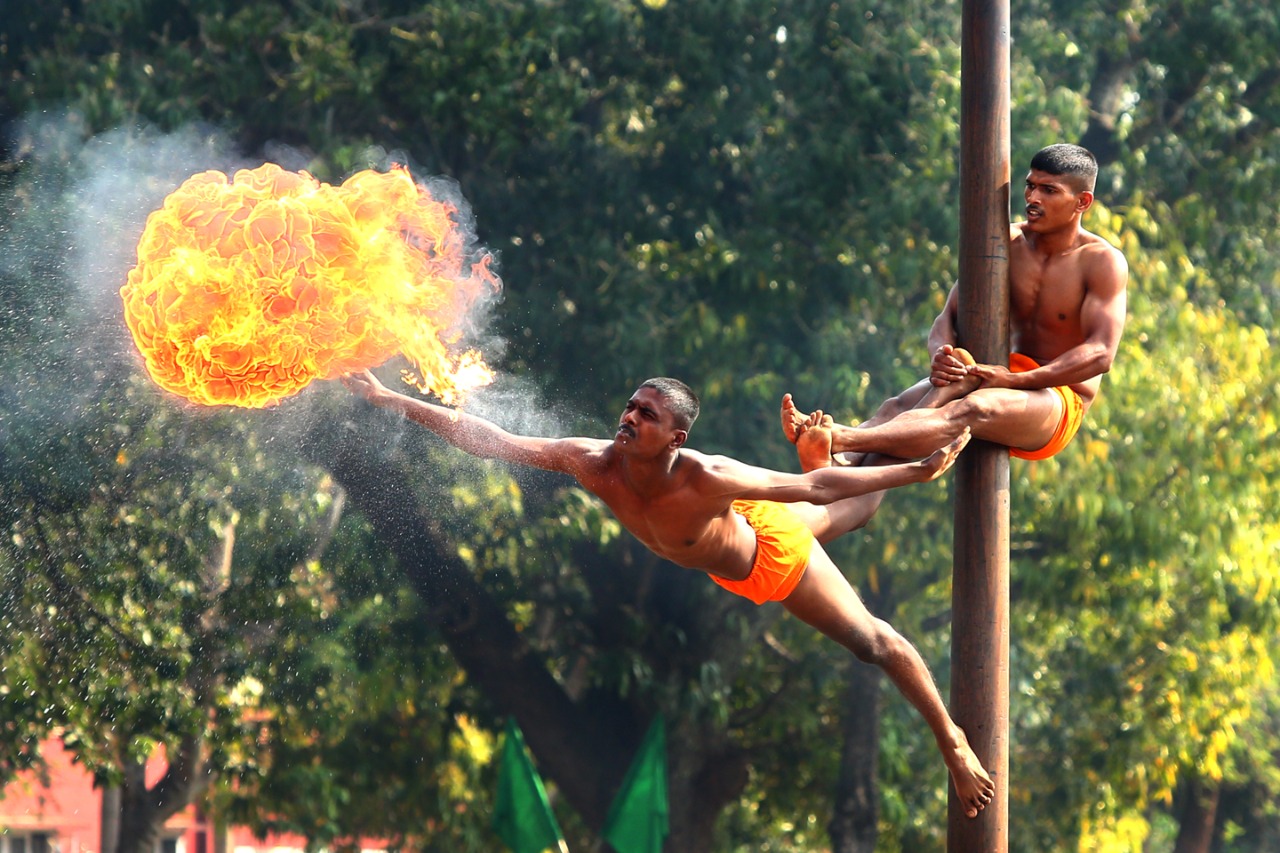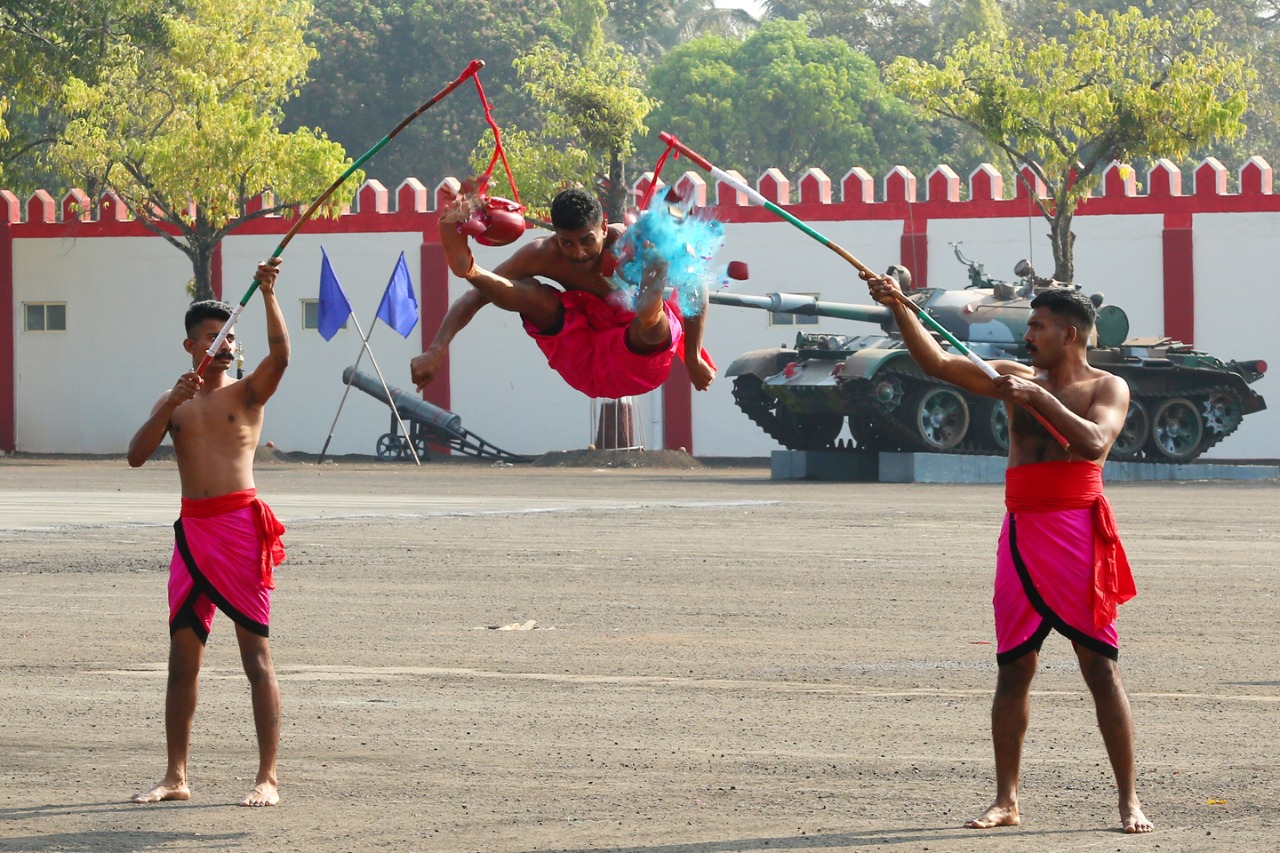 Good Morning Ladies and Gentlemen
1. At the outset, I congratulate both contingents on the successful conduct of joint exercise DHARMA GUARDIAN 2022. Last 14 days have been a great bonding & learning experience for us and I am sure both contingents have benefitted equally. The bonhomie and camaraderie shown by the troops of both countries during the exercise further cements our friendship and long-lasting ties. I am proud to say that both contingents were also able to achieve synergy at tactical level as well as for infusion of technology in operations.
2. It is indeed, an important milestone in 70 years long partnership of two of the world's finest Armies to join hands to conduct an exercise in counter terrorism manoeuvres. The Conduct of this exercise has been a grand success, which covered a vast spectrum including cross training, combat conditioning in field conditions, sports and cultural exchanges. The two armies rubbed their shoulders attending various demonstrations, firings alongwith various tactical drills and exercises. Both contingents not only shared their notes on various contemporary subjects like IED/Counter IED and Jungle survival but also got a chance to discussed their experiences on disruptive technologies like Drone and Anti Drone weapons. Also we were able showcase and integrate new weapons, equipments and technological advancements from both sides including different types of Drones, Unattended Ground Vehicle and Integrated Command Post to make the exercise realistic and more memorable.
3. The history of Indian & Japanese friendship is a long & glorious one, replete with diplomatic, economic, military & cultural exchanges. As two responsible nations, India & Japan have the onerous responsibility of playing a significant role in promoting democratic values and maintaining peace in the IOR. The world today is faced with challenges of trans-national terrorism and during this exercise, it was reassuring to note that we share common views & similar approaches to face those challenges. We look forward to many more such interactions between the two countries & may these be harbinger of peace & harmony.
2
4. The edifice of our trust & friendship has been nurtured with our sweat & toil. As we come to the end of this event, I can say with conviction that I am proud of each one of you standing in front of me, for having successfully achieved the objectives that we had set out for ourselves. At a personal level, it also gives me immense sense of fulfilment, of having interacted with a set of extremely professional & outstanding group of officers & soldiers of the Japanese Army. I am sanguine that the bonhomie, trust & goodwill generated during this period will go a long way in further strengthening the military bonds between two highly professional armies of the world.
5. I also thank JUNIOR LEADERS WING and The MARATHA LIGHT INFANTRY REGIMENTAL CENTRE for providing administrative and training support without which smooth conduct of this exercise would not have been possible.
6. In the end, on behalf of the Government, People & the Armed Forces of India, I would like to thank you all for providing us this unique opportunity focused towards strengthening the timeless bonds of Indo-Japan friendship. I once again congratulate both the contingents on the successful conclusion of this exercise and hope that this exercise will act as a stimulator for many such joint programs in future to further consolidate on the gains achieved