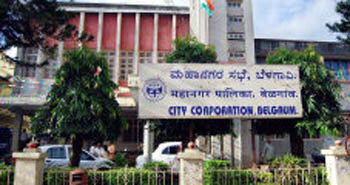 At the fag end of the Mayors term of the Belgaum city Corporation the ruling Pro Kannada Sarvabhashik Samavichar Vedike seems to have a split and chances this time that the mayor could be from the Marathi group have strengthened.
The 29 Pro Kannada corporators who were able to elect Prashanta Budvai as the Mayor are now complaining that she did very little for the city in a corporation, which is dominated by Marathi group.
At her last meeting most of the corporators did not turn up and its now said they have formed a new forum.
This is a successful conclusion for the Marathi group as they can come back to power in corporation where there has been Marathi mayor since its inception in 1984, except on two occasions.
Twenty-two corporators of the Sarvabhashik Samavichar Vedike, a forum of the pro-Kannada faction, have parted ways with it to form a new outfit.

Source: Deccan Chronicle